Have you ever seen Something Special on CBeebies? If you haven't it is worth checking it out, as Justin uses Makaton to great effect in this popular children's TV show.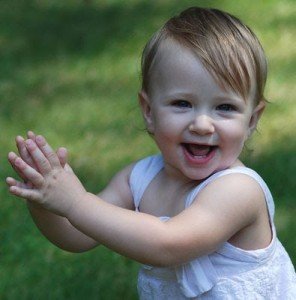 Makaton is a communication programme which uses speech, signing and symbols to support communication.
It is not a sign language for the deaf. It is used to support hearing people to communicate. The signs are taken from British Sign Language.
Studies have shown that parents who use Makaton with babies and toddlers feel more confident and skilled in communicating with their babies, and that the babies' skills in eye contact, attention and concentration were obvious. See this research for more details.
You will have seen staff using Makaton with the children. The signs are so simple, they are an extension of our natural body language.
Makaton is a powerful tool to help the children in our care communicate with us.
It is every person's basic human right to be able to communicate with others. Babies and toddlers have this right the same as each and every one of us adults.
Makaton can ease the terrible tantrums which can make being a parent so incredibly difficult. Give it a try, you have nothing to lose and lots to gain!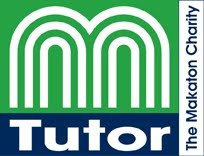 Our music leader Kate is a Makaton Local Tutor and has run a Makaton Beginner's Course for our whole staff team.
To find out more about this fab communication programme, go to The Makaton Charity's website.
Check out these free resources!
Free Christmas download.
Makaton Leaflet produced by John Croft.
We finger spell the first letter of the children's names when we sing our hello song to them. Have a go! Finger spelling chart
Makaton signing for Pussy cat, pussy cat the popular nursery rhyme.
Makaton signs for Old Macdonald which is always a favourite.
Makaton signs for Halo'ween which is coming soon, so get practising those spooky signs!
Makaton signs for Dick Whittington, which is another traditional nursery rhyme.
Makaton symbols for Dick Whittington.