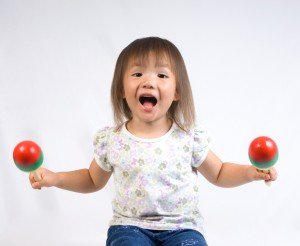 I enjoyed my first morning with the funded twos yesterday in Riverside Children's Centre Nursery yesterday.
It was great to meet them and spend some time getting to know them.
I am looking forward to the afternoon children today.
The first few weeks of the music project, The Terrific Twos at Riverside, are focussed on getting to know the children, families, staff and routines.
I have been made to feel very welcome by the staff team, and am already really enjoying my time in the nursery.
Hooray!