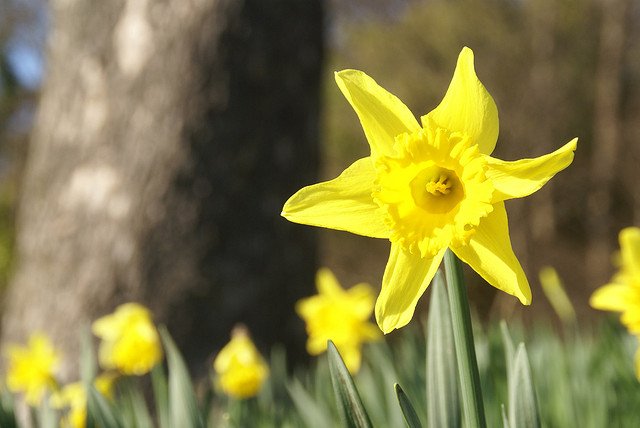 Words:
Three little daffodils sitting in a row,
Wiggling and giggling, waiting to grow.
Along came a friend from Bluebells one day,
Took them by the hand and off to play.
Context:
This was written by the staff in the Daffodils room in Battle Hill Children's Centre for the children who leave them to move up into the next room, which is Bluebells. It uses the tune of '5 currant buns'.
I hope I have got the tune right, as I could not remember exactly how that tunes goes, so please comment below and let me know, did I get it right? If the tune is too high for your voice, just move it down to wherever is comfortable for you to sing.
What songs can you make up using this tune? Is it a good one to use to make up songs about whatever you like.
Image used under Creative Commons License by Flickr user freefotouk, with thanks.