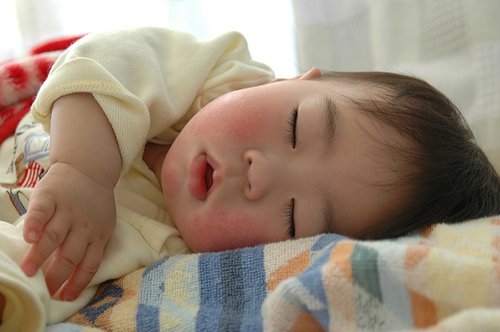 Words:
Do do bébé x 3
Ta mama est la, ton papa aussi, do do bébé
Translation:
Sleep baby
Your mam is there, your dad is there, sleep baby
Context:
This a French lullaby and is very soothing.
I was imagining rocking a baby to sleep as I was singing, which is why it gets quieter and slower.
There may be two mams or just one dad in your house, so change the words so they are about the people who care for your precious bundle of joy.
Image used under Creative Commons License by Flickr user Tokyosucks, with thanks.