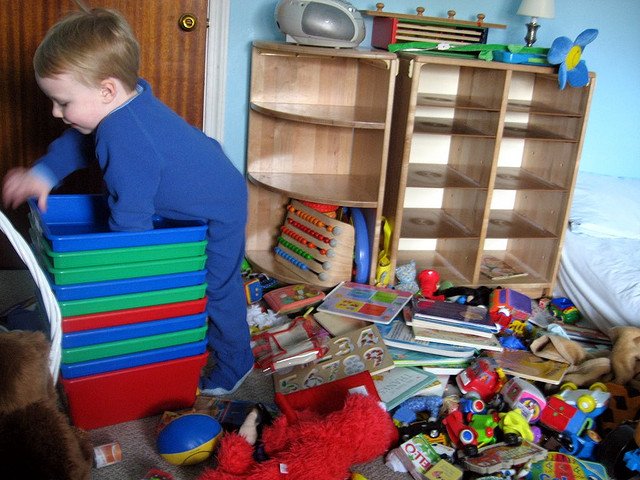 Words:
Everybody tidy up, tidy up, tidy up
Everybody tidy up, let's all help each other
Together
*It's 'London's Bridge', which is an excellent tune to adapt and sing about whatever you like.
Context:
An early years practitioner in Hexham Children's Centre wrote this one at a training event with me. Can you work out what the tune is?*
We were singing this one last week whilst we were tidying up before 'ring time' in Meadows room.
There was one little girl who was singing her heart out with me, and she looked at me and sang 'together' at the end of the line, and it really fit, so we're sticking with it, Meadows stylee.
Awesome!
Image used under Creative Commons License by Flickr user martin_kelley, with thanks.