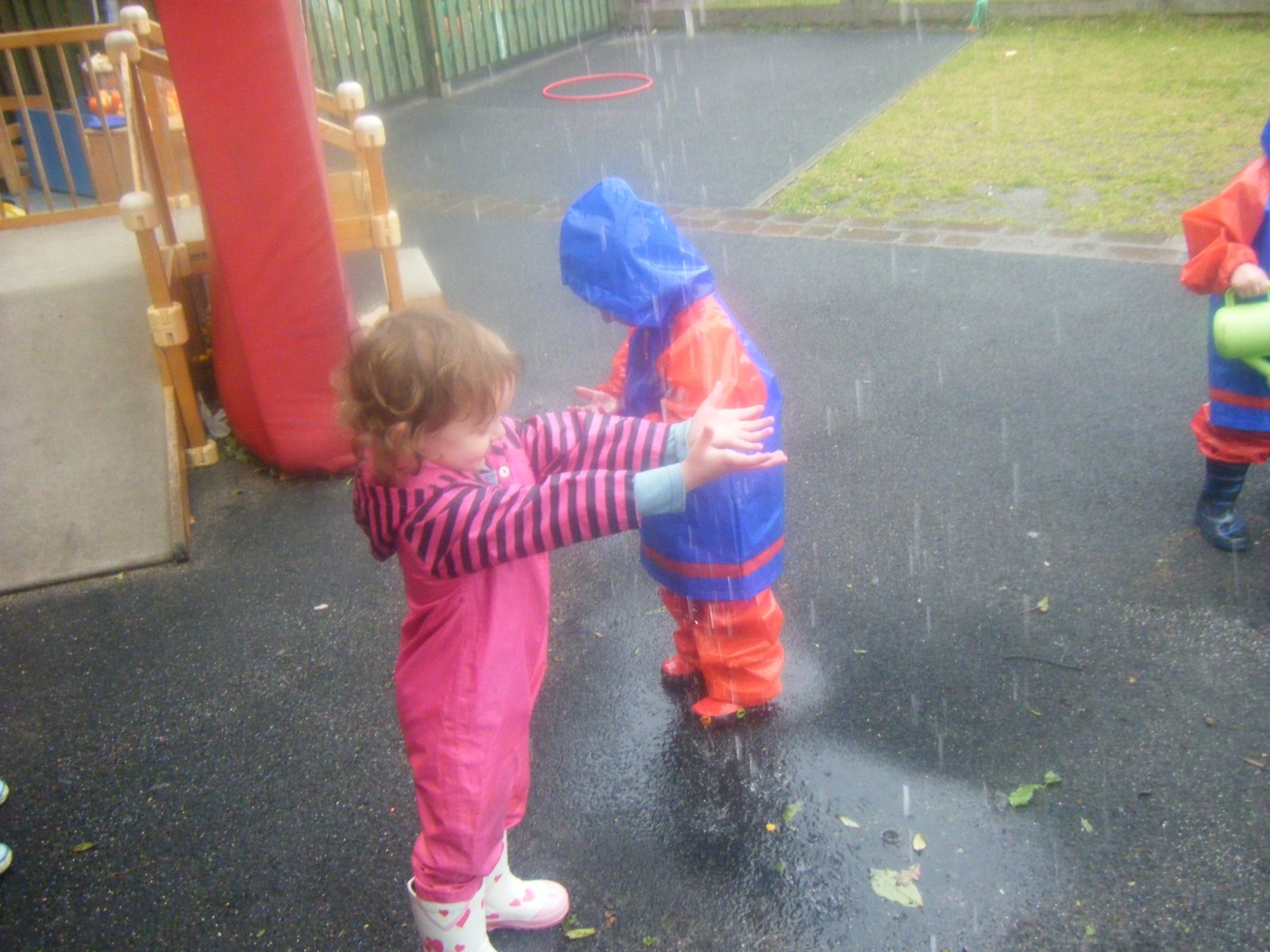 Words:
*Skipping in the rain x 2
Look there's a puddle, let's jump….
SPLASH!
*change actions and find as many ways to move as possible. If you are indoors, get down onto the floor and wriggle, crawl, belly-crawl and roll around, so the children get their whole body contact with the floor. It helps them learn who they are from the inside out.
Context:
This is great fun to sing outdoors, looking for puddles to splash in.
It does not have to be raining though! You could change the words, so you were 'skipping outside/inside/round the park' etc.
We enjoyed this one outside with the toddlers at Battle Hill Nursery. It wasn't raining,  and we used hula hoops on the ground to mark places for children to run to, in time for the final 'splash'!
Make up all manner of ways to move between the hoops, and take your time saying splash. We ended up saying splash a few times together whilst the tiny two year olds found a hoop.
Great for encouraging vocalising in your pre or non-verbal children.
Image Howdon Nursery.