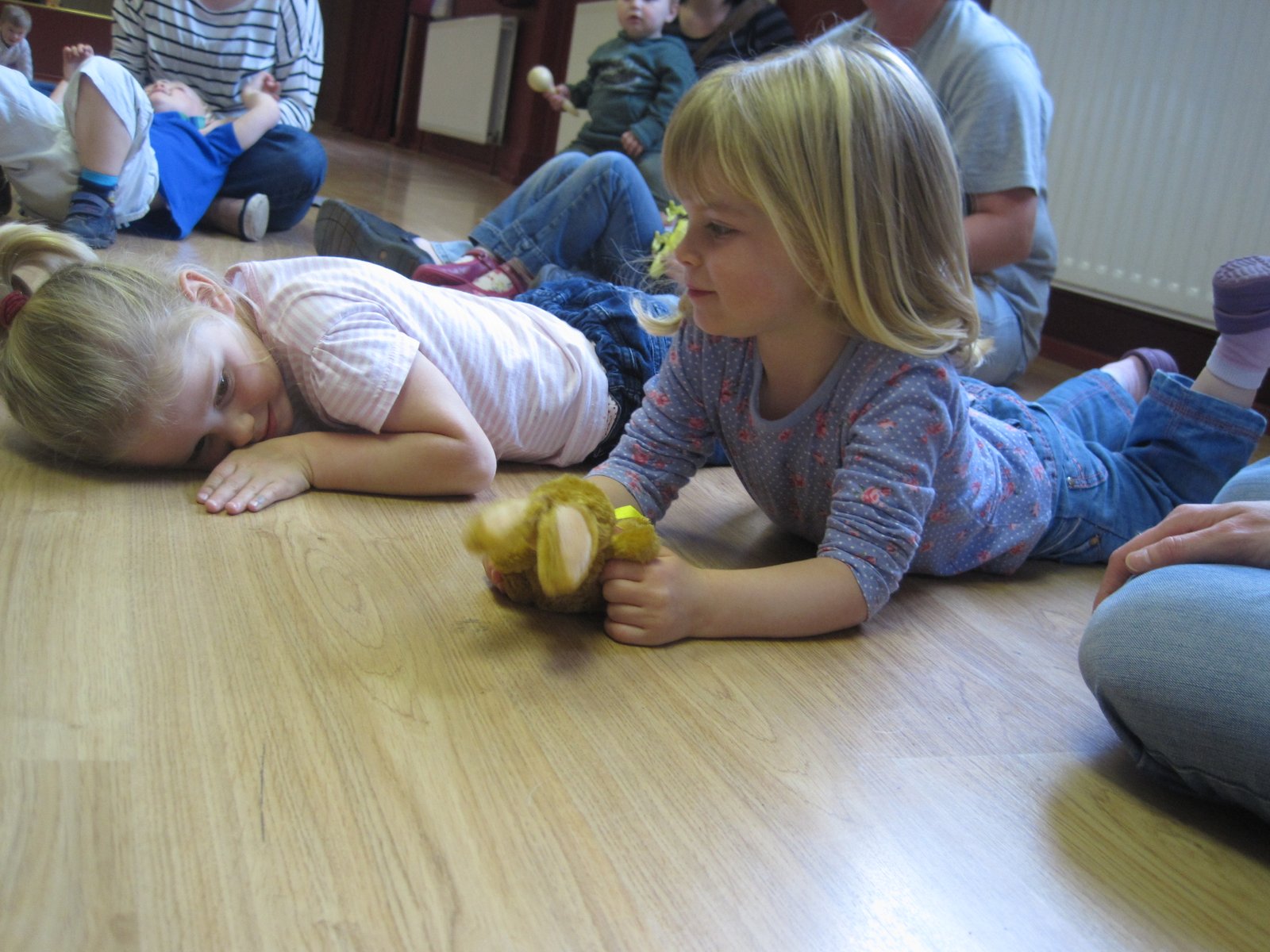 Words:
See the little bunnies sleeping til it's nearly noon
Shall we go and wake them with a  merry tune?
Oh how still…
are they ill?
Sssssh, sssssh (take time here to build anticipation)
(Clap hands) Wake up soon!
(Children jump up and start to jump or hop)
Hop little bunnies hop, hop, hop
Hop little bunnies hop, hop, hop
Hop through the fields and through the clover
Hop til the day is nearly over
Hop little bunnies, hop… and stop!
Repeat and change actions, so the bunnies could spin, roll, walk, skip, crawl etc.
Context:
This is a traditional nursery rhyme and is well loved by all of the children in Battle Hill nursery. It encourages good listening and also contrasts stillness with movement.
Sleeping bunnies outside with a small group of children
Have a look at this early years practitioner using this one to great effect outside with a small group of two year olds:
I have had fun with this one pretending I have forgotten the words when I am saying 'ssssh'. I ask a child 'what comes next? I don't know.' This encourages them to do some solo singing as they will sing out 'Wake up soon' to help me out. Ace!