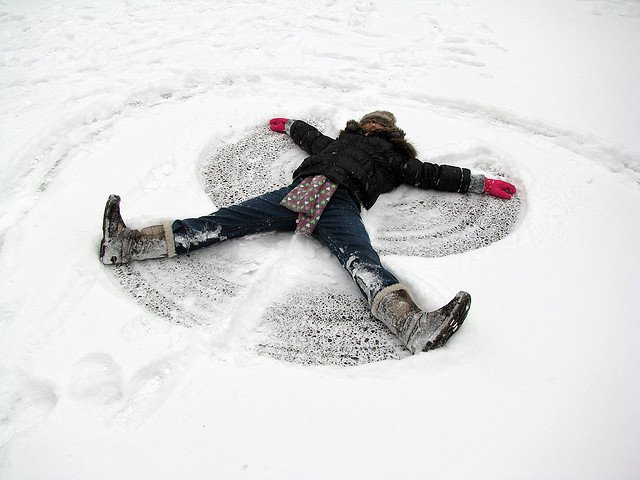 Words:
Snow is falling, snow is falling
All around, all around
Spinning through the sky, spinning through the sky
To the ground, to the ground
Context:
One December morning, I looked out the window and those huge swirling snowflakes were everywhere this morning. Beautiful!
I thought we needed a song about the snow so I made one up.
This uses the tune of Frere Jacques, which is one of my favourites for making up new words to. See what new words you and your child can come up with.
This one will work well with some actions too. Ideally, wrap up warm, get out in the snow and sing about it as it falls around you. If that is impractical, you could stand with arms open wide, and spin around like snow flakes, then move down to the ground and then lie down and pretend to make snow angels at the end.  Remember that spinning is essential for your little one's development, as it supports their proprioception, which helps them to balance, supports their spatial awareness and helps them learn where their centre of gravity is. Read more about the benefits of movement play here.
Image used under Creative Commons License by Flickr user Dale Chumbley, with thanks.