Kate Maines-Beasley
About me and my work in the early years
I am an early years music specialist, based in the North East of England, in sunny Whitley Bay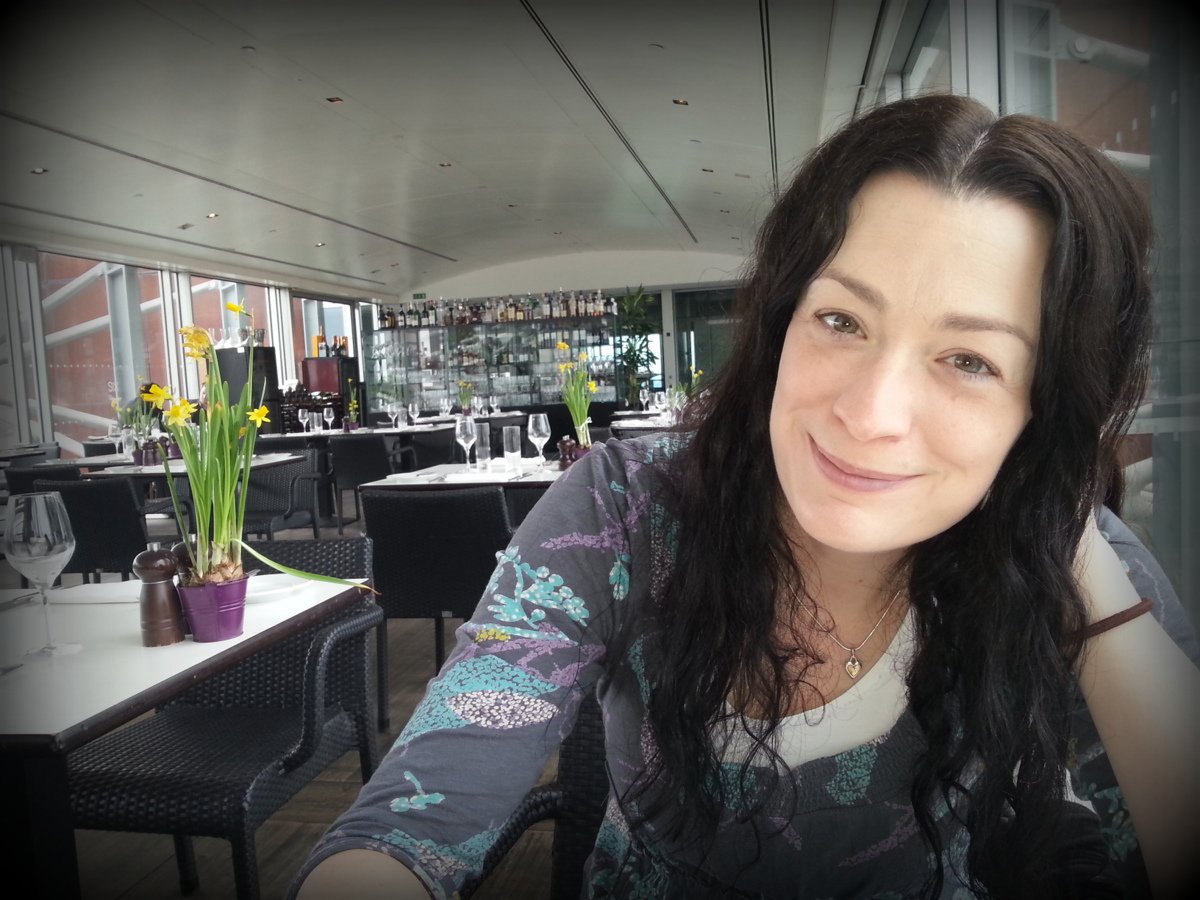 Music has been central to my life since I was little
My mum tells me that when I was five I stood gawping at the television as James Galway played his flute. "Mummy, I want to play that" I said.
This was back in 1985, and not a lot of five years olds were playing flute in the UK at that time.
I wasn't allowed to start playing the flute until I was seven, I tortured my family with a few years on the violin first!
I got my first flute when I was seven, and my fingers would not reach all of the keys.
By the age of thirteen, I had achieved all of my grades, including grade 8 with distinction which I am still very proud of.
My own musical journey
has included singing, piano, samba drumming, playing in orchestras, having a go at steel pans, gamelan and bell-ringing.
I performed with Transe Express, the internationally renowned street theatre company, have played flute with a samba band, sang in Saint Mark's and drummed through the streets of Newcastle dressed in a boiler suit and a ridiculous hat!
I am currently teaching myself how to play ukulele and thoroughly enjoying it.
My training
How I got where I am today
Trained at Sage Gateshead
I trained at Sage Gateshead in Community Music in 2002, and chose to specialise in early years music straight away.
In those early days, the Early Years Programme at Sage Gateshead was a team of two: Steph Brandon and me. Steph drove us around the various corners of the North East, with me feeding her sandwiches between sessions. Happy days!
I am proud to have been integral to the set up of the existing Early Years and Family Learning Programme at Sage Gateshead, having been their Family Learning Project Leader from 2004-2007.
I trained and mentored the whole team.
Worldbeaters Music Partner
Whilst at Sage Gateshead, I met two funky dudes called Chris and Alex who dazzled me with their samba drumming. This inspired me to learn how to play and teach samba music.
Chris and his partner-in-crime Alex took me on as a trainee in 2002 and the three of us worked together to set up own company Worldbeaters Music LLP in 2005.
In 2007, I left Sage Gateshead to focus all of my energies on developing Worldbeaters Music which I thoroughly enjoyed.
Whilst working as part of Worldbeaters Music, I was responsible for all of the early years music projects and corporate provision.
Maines-Beasley Creative Industries Ltd
In April 2011, I set up Maines-Beasley Creative Industries Ltd. This is the company I ran with my husband Chris, who is also a rather creative person.
Stay at home parent 2015-2021
Possibly the toughest job I have ever had, but definitely the most rewarding!
Maines-Beasley Creative Limited
I am sole Director. Newly set up. Exciting times.
Makaton
I am trained and qualified as a Makaton Local Tutor. Makaton is an excellent communication tool, which I use throughout all of my work in the early years
Kodály
I have been inspired by my studies in Kodály. I use Kodály to inform my choice of songs, games and activities in the early years and primary education.
Study
I completed two terms of the MA in Early Years Music at Birmingham with Susan Young. I realised pretty early on that I love delivering early years music, and did not enjoy research at all. Nevertheless, this experience introduced me to a wide range of ideas, research topics and underpinning musical and educational theories which all feed into my work. I also have a far better stocked book shelf to dip in and out of now too!
All children are entitled to make music, sing and dance. This is their right.
Children are musically competent. We must respect and value their musical expression.
Parents/carers must be involved in creative projects, and respected as the child's primary educator.
My approach to early years music making
My approach
I believe that all younger children are innately musical and that singing is one of their first languages.
I hear a baby's babbling as singing with melodies and musical contours.
I have been hugely inspired by working with Penny Greenland, Jabadao founder, and am a keen advocate of Developmental Movement Play for all children.
Movement play is integral to all of my projects.
I works on longer term early years music projects, and specialise in working with under 3s and parents/carers.
I work alongside early years practitioners, to encourage those who care for younger children to place more value on singing, music-making and movement play, and to develop more confidence in these areas of delivery.
I pride myself on working in a flexible way, and encourage everyone to join in as far as they are able to. I use familiar and accessible songs, and understand very well that some people are terrified of singing and moving. I am sensitive and encouraging. My aim is to inspire adults to enjoy their own music-making and movement more in order that they can better support the children's developing musicality.
Areas of delivery and specialism:
live flute performances for all children/families involved in projects
communication focus in music and movement activities
sing all day not just at song time
movement play
providing access to high quality musical instruments which children will enjoy exploring
support with instrument orders for nurseries/schools
mentoring
writing Youth Music funding applications and securing longer term funding (in partnership with a host setting)
Makaton as a tool for communication and to be used with singing
CPD in Musical Play in the Early Years
reflective practice
I would highly recommend working with Kate she is a very talented professional, dedicated to offering high quality musicality experiences, she has an amazing way of working with families and young children

Early years practitioner, Rosemary Lane Nursery, Easington
Just to say a big thank you for such a fantastic session! It was so busy and so successful, and reaching so many of our targeted families, many of whom had attended for the first time and still fully engaged with the Sing and Play (singing project) which is just fantastic.

Senior early years practitioner, Hexham Children's Centre
The children respond so well to you. I couldn't believe the change in the atmosphere once you started playing your flute. It is amazing to see. They are mesmerised aren't they? I tell you what, listening to you play the flute is better than Kalms

Nursery assistant, Battle Hill Childcare Nursery